TLS P 431
Touring Distance Pole for GTLS431B / GLS431B / GLS331B
Ideal for rental and event organizer
Stabilizer sleeve for a better connection between base and pole
35 mm-extension tube with M10 inner thread
Automatic LockPin® locking system
Ideal for rental and event organizer
Stabilizer sleeve for a better connection between base and pole
35 mm-extension tube with M10 inner thread
Automatic LockPin® locking system
Description
If you have to mount headlights or speakers under time pressure in the hard day-to-day touring routine, you are perfectly equipped with the stable distance pole TLS P 431. It is part of the Gravity® Touring series, which was especially designed for the high demands on stage.
The big advantage: Thanks to the automatic LockPin® technology, set-up is done faster, because the height adjustment lock snaps into place automatically and no additional pin is required.
The connection between base and pole has been additionally reinforced with a stabilizing sleeve to prevent any wobbling. With the 35 mm extension tube that has an M10 female thread on top, you can extend the stand up to 2.40 meters and it will remain stable.
The Gravity TLS P 431 is another practical way to make your everyday touring life easier, true to the motto: "Tours are yours".
Specifications
| | |
| --- | --- |
| Product type | Stands and Tripods |
| Type | Lighting Stands |
| Tube material | Steel |
| Tubing colour | Black |
| Tubing surface | Powder-coated |
| Min. height | 1430 mm |
| Max. height | 2400 mm |
| Transport length | 1430 mm |
| Height adjustment | Automatic LockPin® |
| Material of height adjustment | Steel |
| Max. load capacity | 25 kg |
| Weight | 4,65 kg |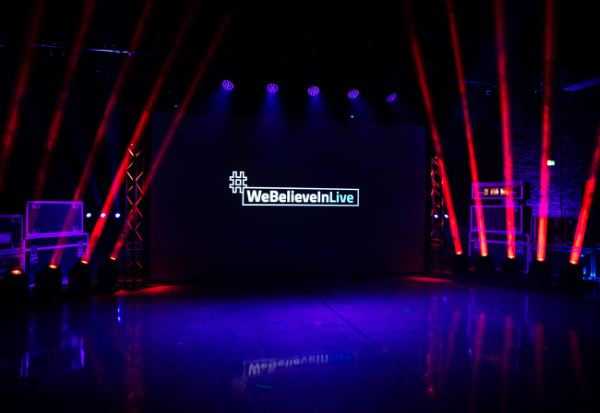 Press: Believe in Music, Believe in Live – Adam Hall Group Makes a Mark at Winter NAMM 2021