MA VARIARM M 14
Versatile Swivel Arm with Central Locking Mechanism - 1/4" Medium
Swivel arm for free arrangement of equipment
Sturdy steel construction
One main adjustment screw for loosening and tightening all joints
For live & studio musicians, videographers, podcasters & YouTubers & Co.
Swivel arm for free arrangement of equipment
Sturdy steel construction
One main adjustment screw for loosening and tightening all joints
For live & studio musicians, videographers, podcasters & YouTubers & Co.
Description
In the past, if you wanted to produce music, videos or other content professionally, you had to go to specialised studios. Today, podcasts and YouTube videos for millions of followers and even international hit albums are recorded either at home or spontaneously on the road. It doesn't take much anymore. However, it is crucial that the remaining equipment is as flexible and well thought-out as possible.
With the VARI®-ARM M 14, Gravity® has created such an universal tool that allows you to use a wide variety of equipment - from an action cam to a mobile recorder - almost anywhere and in any direction in a matter of seconds.
The VARI®-ARM M 14 is an innovative mounting arm with three joints that allow you to move your equipment freely and precisely into any desired position. Its main feature: Only one adjusting screw is needed to lock and unlock all three joints. As soon as you have found your desired position, you tighten the locking screw and the position of the VARI®-ARM M 14 is held tight and safe.
Both ends of the VARI®-ARM M 14 have 1/4" threads on which you can attach almost any camera, handheld recorder or smartphone holder on the market. You can then screw the VARI®-ARM to a Super Clamp with a 1/4" mount and fix your equipment to a truss in the studio or on stage.
As a universal tool for your creative purposes, there are hardly any limits to the VARI®-ARM M 14's usability.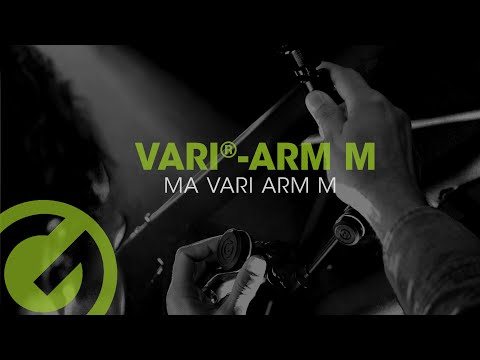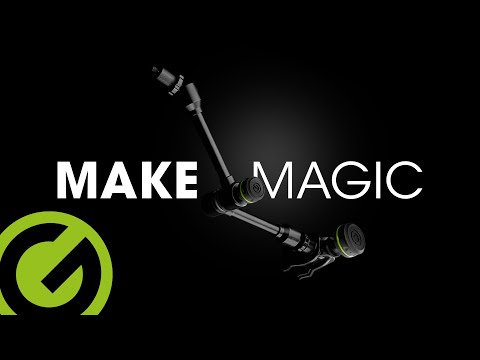 Specifications
| | |
| --- | --- |
| Product type | Microphone Accessories |
| Type | Vari-Arm |
| Material | Steel |
| Color | Black |
| Threaded connector | 1/4 " |
| Interchangeable rings | 1 x 15 mm |
| Black ring pack included | Yes |
| Dimensions (Lx H x W) | 290 mm x 70 mm x 20 mm |
| Weight | 0,29 kg |