MA TRAY 3
Tiltable Traveler Tray
Tray can be tilted in steps up to 180 degrees
Flexible clamping range from 15 mm to 35 mm
Cut-outs on the edge for convenient cable routing
Tray can be tilted in steps up to 180 degrees
Flexible clamping range from 15 mm to 35 mm
Cut-outs on the edge for convenient cable routing
Description
Traveler Series' Tiltable Tray
Every bit of weight counts when you're travelling by plane or truck from one gig to the next. After all, you can't always rely on finding the right tool available at the concert venue.
The Gravity® MA TRAY 3 can be taken everywhere you go. It's so light and space-saving, there's absolutely no need for you to worry about how much it weighs or about having space for it.
You can place items on it such as your guitar picks, your smartphone or your drink, and attach it using the clamping arm. If you want to attach it on inclined bars, such as to the Gravity VARI®-G multiple guitar stand series, you can gradually tilt the tray by 180° as to keep it straight at all times.
Gravity® has once again delivered a small, useful and reliable product for you to round off your collection of stands.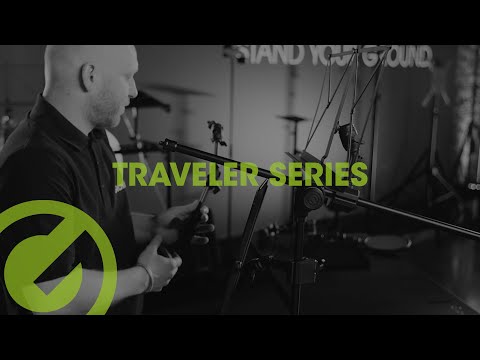 Specifications
Product type
Stands and Tripod Accessories
Material
Plastic, Polyamide
Material tilt adjustment
Steel
Suitable for mounting on
Guitar Stand, Microphone Stand
Clamp length from - to
52 mm - 70 mm
Suitable for tube diameter
15 mm - 35 mm